A DESIGN OFFICE COMPOSED OF EXPERTS
From a specification, an environment, an existing part or a simple sketch, our engineers and technicians will find the best solution for your project
Mastering the CATIA V5 software© our designers draw tanks, tubing and technical parts from specifications and/or customer environment.
Our design office provides the following services :
Value analysis
CATIA V5 / IGES / STEP CAD data
2D Planes
Useful volume calculation
Calculation H=f(v)
Calculation R=f(V)
Definition of new components
Blow simulation
DFMEA.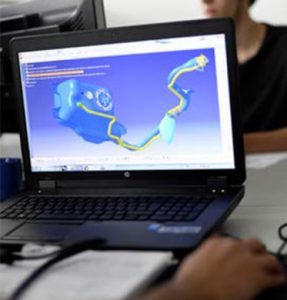 RMT GROUP, A GLOBAL EXPERTISE
A subsidiary of the RMT Group, RM Technologies is an integral part of a diverse set of skills and resources to support you in your projects at all levels.